Areola Pigmentation
After breast augmentation, her areolas appeared too small for her new larger breasts. We fixed that issue with tattooing. Now her breasts appear much more balanced.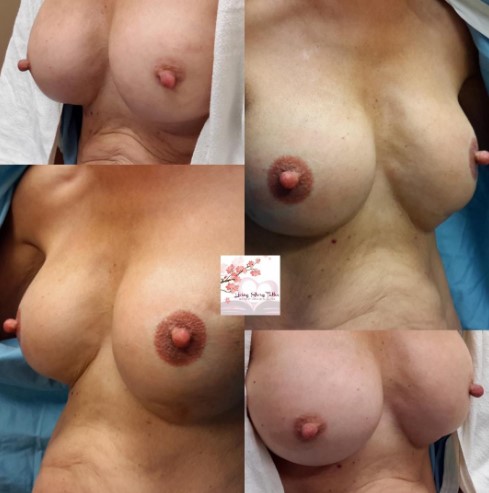 Areola Pigmenation
Fresh tattoos pictured here. Blanched skin and reddened tattoo color is from the numbing gel epinephrine. This will soften as it heals and be a long lasting lovely tattoo.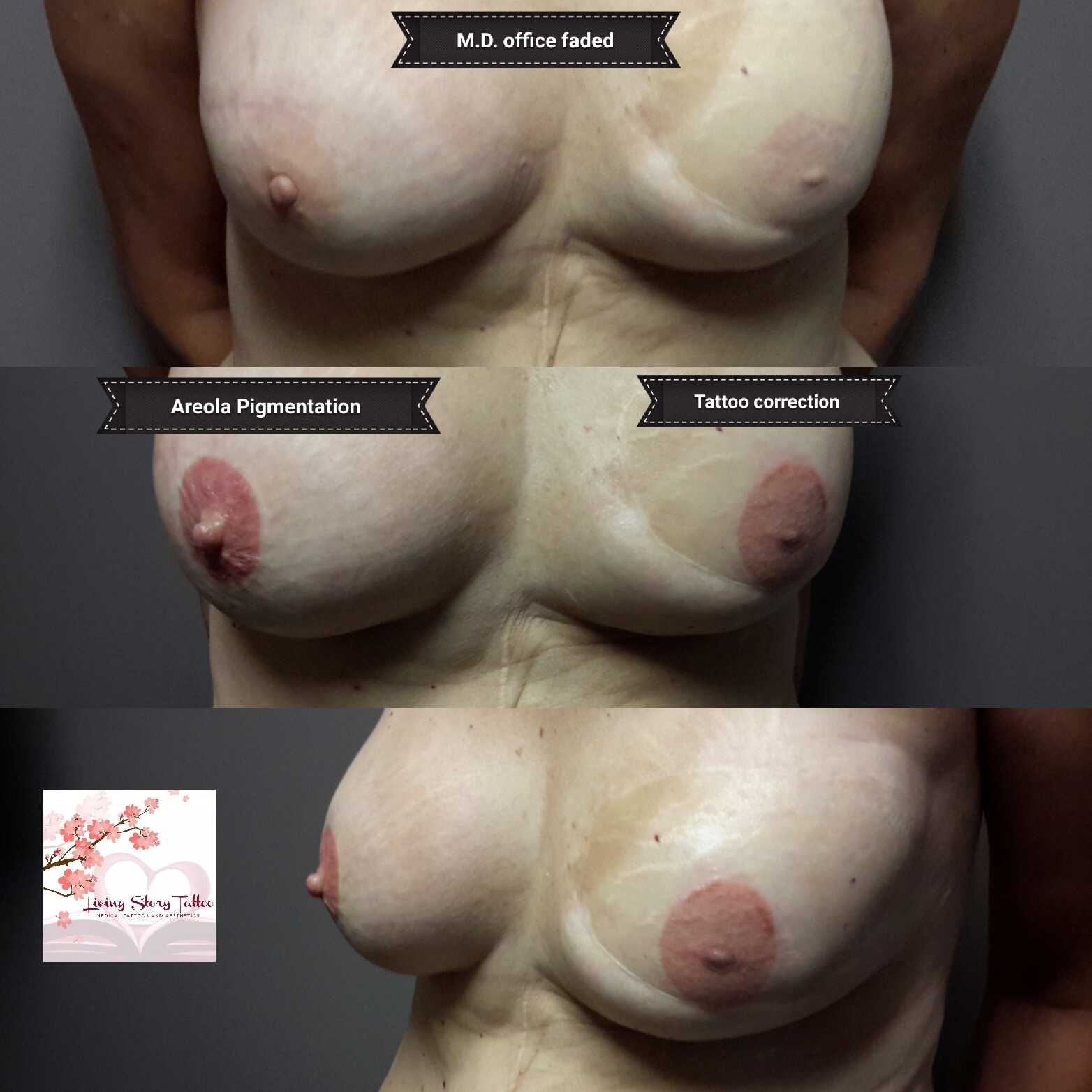 Areola Pigmentation and Tattoo Correction
Left breast physician office correction and right breast areola pigmentation for symmetry.
Male areola enlargement
Male areola
Enlargement 1st pass HEALED
Bilateral areola pigmentation
HEALED RESULTS 2 passes. 10 weeks apart.
Areola repigmentation
Fresh areola tattoos will become less red as they heal.
HEALED client SELFIE
Areolas, 2 visits, 10 weeks apart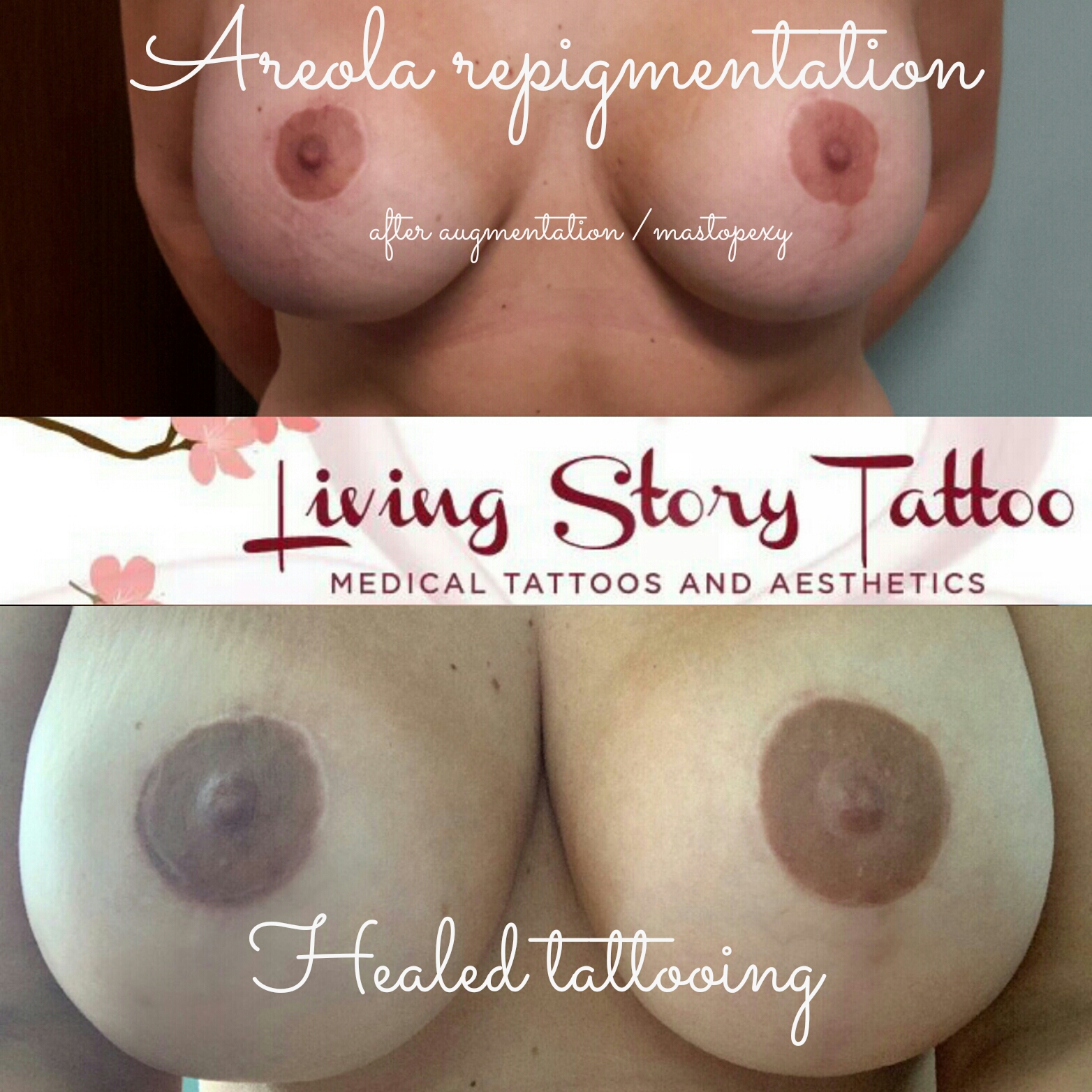 Bilateral areola
Shape and symmetry correction with a deepening of color. Will look beautiful for years.
Bilateral areola pigmentation
Fresh, red, tattoos shown here. Goal to correct shape and size asymmetry . Next step is to blend color. 2 to 3 step process 10 weeks between appointments